This past month some friends and I went on a tour at Koval Distillery. Koval is a Chicago original, conveniently located for North-siders on Ravenswood Ave. in the Ravenswood and Andersonville area and for those coming from further away, near many busses and the Metra. They are a distillery, plain and simple. They make whiskey, spirits and liqueurs. If you live in Chi-town, you have no doubt encountered their gorgeous bottles at an event or a business. They are respected and revered, for good reason. I am a pronounced wine drinker, but can recognize that Koval brings it!
The tour is $10.00 per person and you can book on-line through the website. Simple enough. The tour is about an hour and the guide details the history of Koval as well as the process of making their spirits. This involves smelling the "mash" and other ingredients at various stages of the process. Not all of it pleasant. Still, it is intriguing to think about all of the organic material that goes into the making of such a drink, such as juniper berries. Right?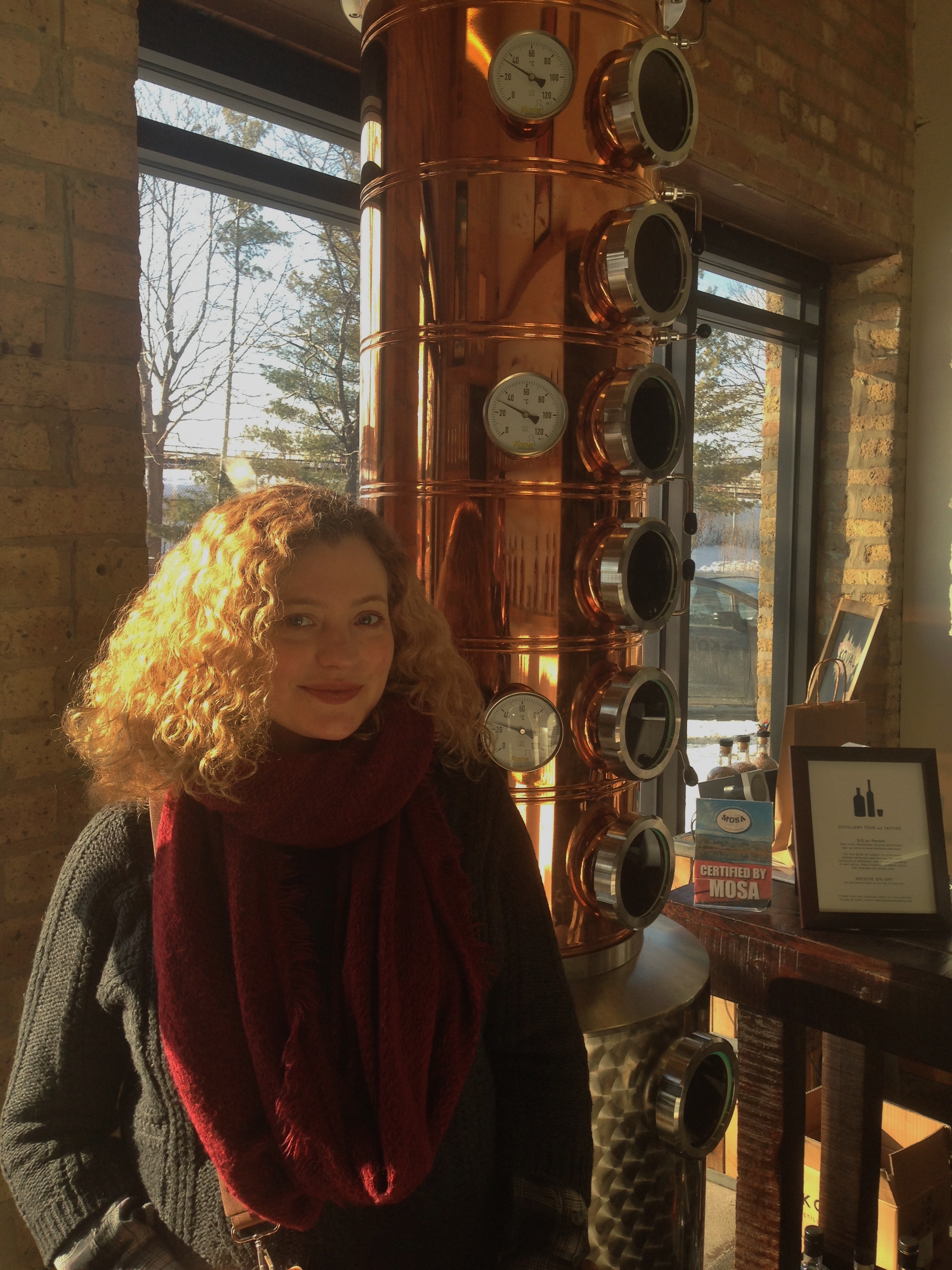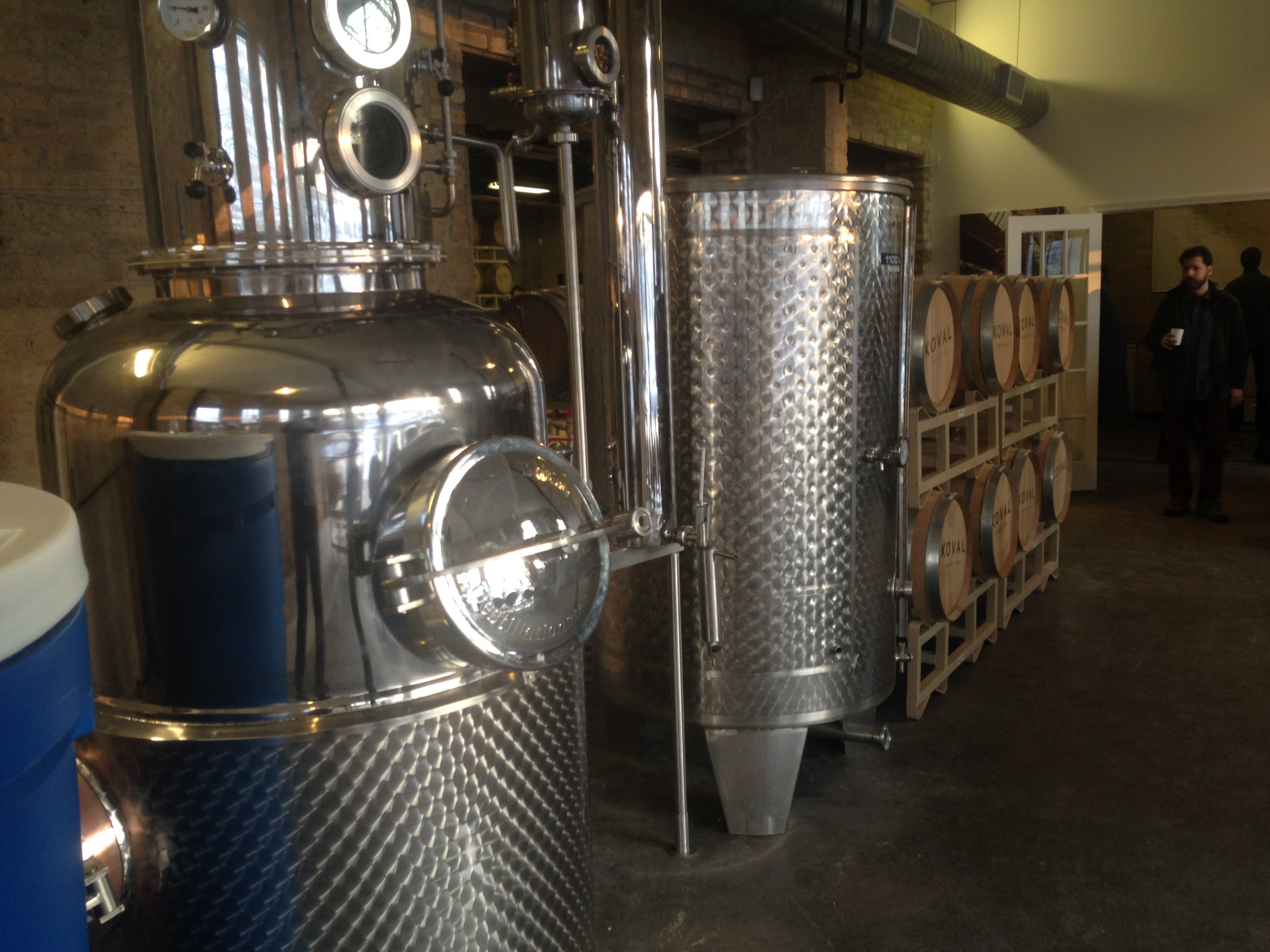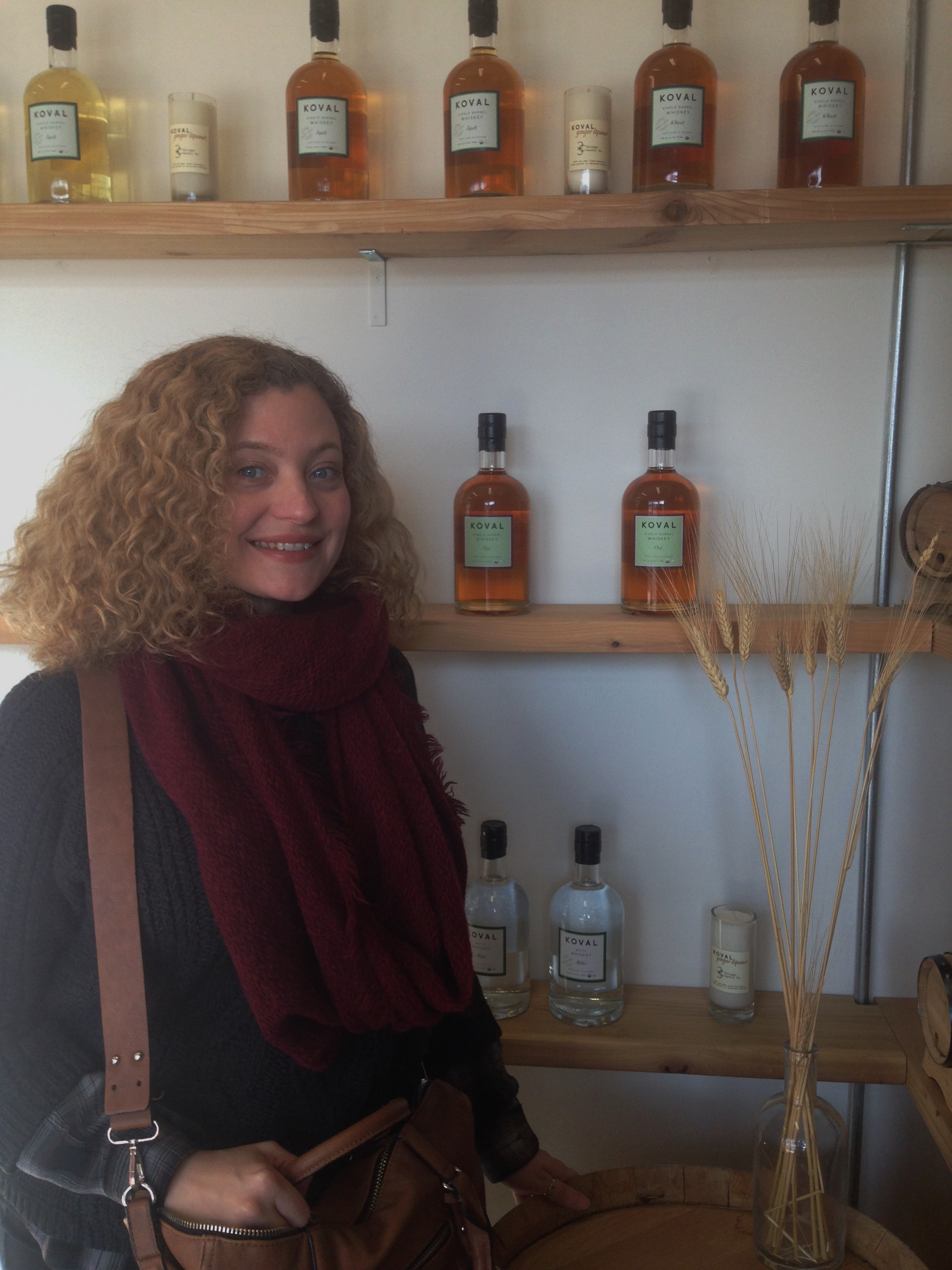 Koval makes a lot of different poisons. The whiskey category alone covers bourbon, rye, white rye, millet and four grain. As for spirits, they have gin, vodka and brandy. My favorite, and most likely to be incorporated into my repertoire are the liqueurs, because, you guessed it, they make a gorgeous champagne cocktail. The liqueurs come in some exciting flavors, such as jasmine, rose hip, coffee and ginger! Most everything is for sale there. I only had a mild challenge with the size of the bottle that I actually wanted. They were just out on that day, but most area liquor stores, wine shops and even groceries in Chicago, carry Koval's bounty.
The tour rounded out with plenty of samples. If you are not accustomed to drinking liquor straight, it may be daunting. I found it all to be rather "hot" on the palate, likely the alcohol content. Many of these are upwards of 80 proof, some in the 90 proof region. Be ready for it. Then go out for a decadent meal in Andersonville afterwards. That is what we did and it was a festive afternoon of food and fellowship (that was for you Sarah, my Tennessee sister-state pal!).