Last month I traveled back to Kentucky for a quick visit with the family for my mother's birthday, amongst other things. As luck would have it, my brother had a few days off and was able to make time for wine-tasting! Just the brother, the partner and I set out to see what Forest Edge Winery was all about. I was curious as I had read about them back over the winter holidays, when I researched wineries that were driving distance from Louisville. That one intrigued me because I discovered that it is aptly named, being on the edge of Bernheim Forest. I imagined all kinds of lush greenery surrounding the grape vines. As spring had sprung in Kentucky, I felt this was a perfect time to visit Forest Edge, thus we set out on a gorgeous weekday afternoon.
Got Vines?
The drive to Sheperdsville can probably be more scenic, if one takes back roads. Noticing that the afternoon was getting on, we elected for the "super-slab", which is how our father refers to the freeway. We turned off the exit and were upon it in no time. It is very easy to find, which is relevant to the rest of the day. I sized it up right away from the back-seat, noticing that I saw nary a vineyard, a vine, a grape. Mmmmnnnnnn.......curiouser and curiouser.....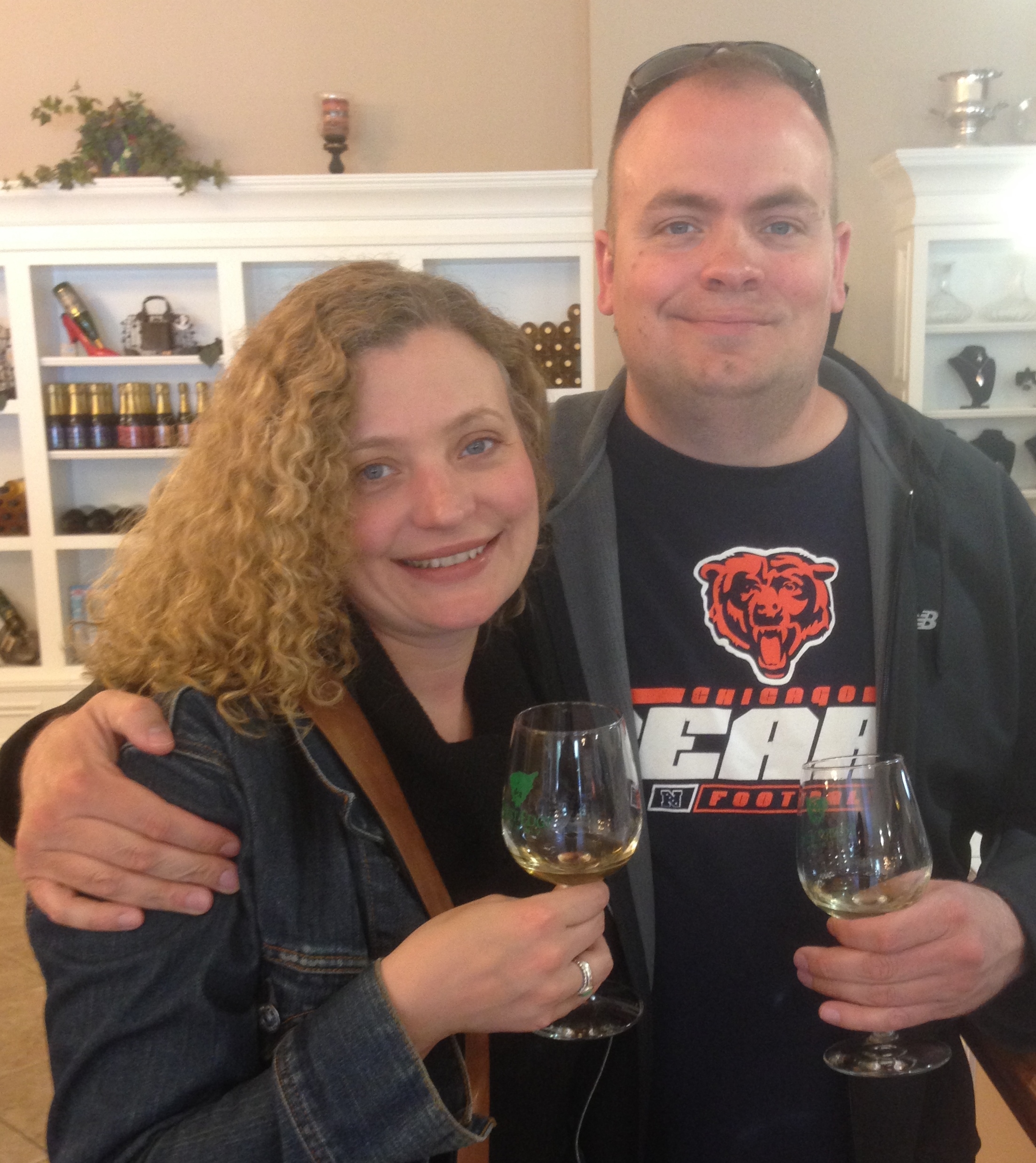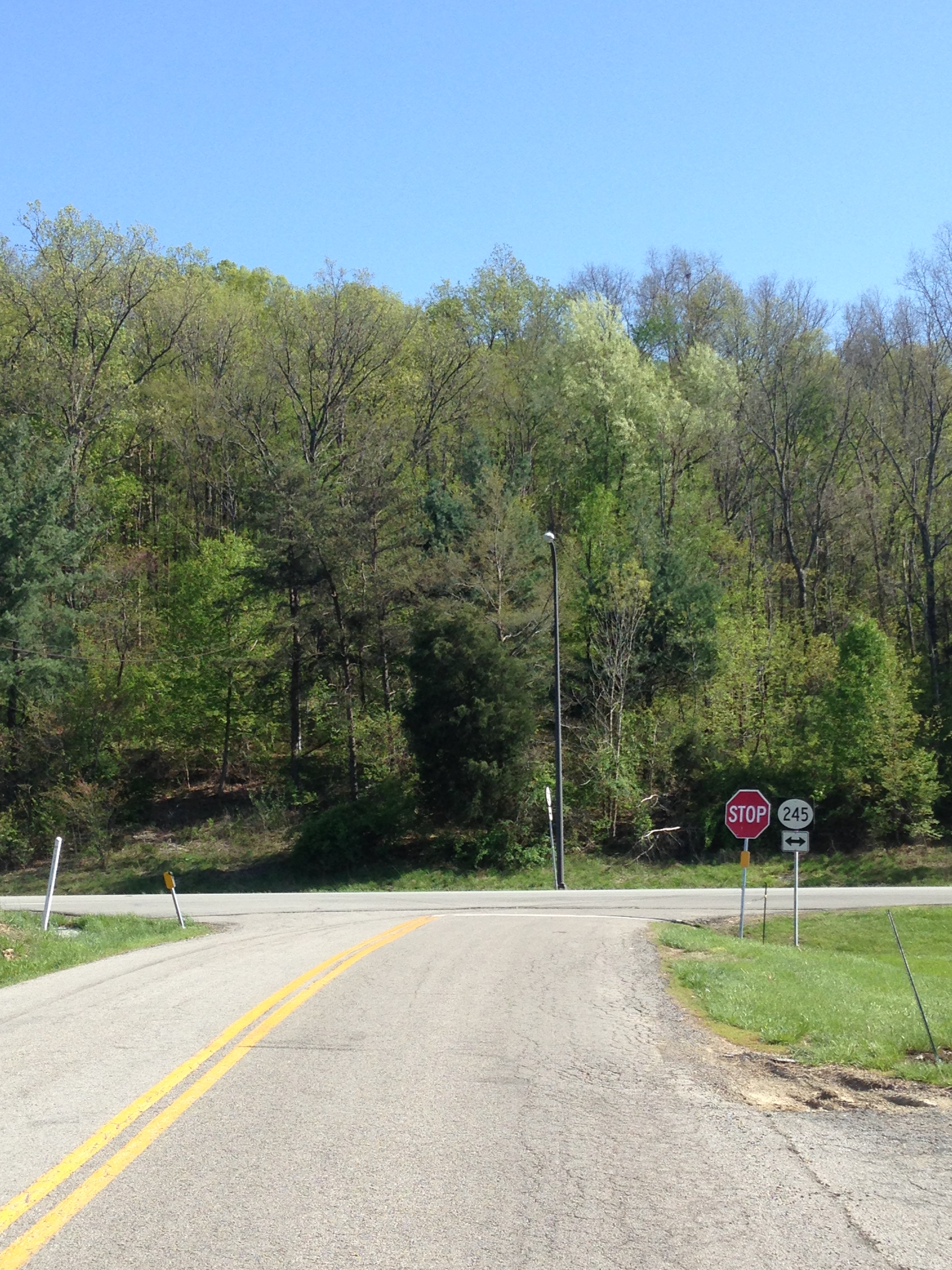 Though Forest Edge has no visible vines of their own, I discovered that they do source some grapes from Kentucky, but for the most part their grapes are from California and New York. Another interesting bit of information, was that they actually go in with some other local wineries to purchase grapes from afar, and one of those wineries is MillaNova, which we visited and enjoyed back in December. Yay for boot-strapping!
The Juice
As is customary for the area, Forest Edge offers a great deal of fruit wines. Read: sweet wine. It is not my preference but I understand why wineries in the area have so much of it (see previous KY post, from Jan.) So they have plenty of that, which I will not go into here, but if you are into such wine, go to Kentucky wineries! They also have a few dry reds, including a Cabernet Sauvignon and an Old Vine Zinfandel. We liked the Cab and actually bought a bottle. It was a whopping $20, on top of their $5 tasting fee, which they do not waive, or even give a commemorative glass for. It's not that $20 is too much for a good cab, it's just that this price point seemed a bit inflated for what is offered. The wine is alright. Not bad, not mind blowing. It's .....nice. That about sums it up. Forest Edge is nice. Our pourer was nice, the location, the tasting room, all of it. But it left us wanting more. We checked the time and decided to go for one more. Off we went to Wight-Meyer!
Getting there.
Leaving Forest Edge we got back on the interstate for a few exits and then headed towards our destination. Wight-Meyer is quite a bit more challenging to locate. At times I thought we were lost but then a lil' winery sign with an arrow would appear. It feels like you are entering into private property about 3 different times and you still aren't there yet. Just keep on and you will eventually arrive. You will see the adjacent vineyard as you approach and breathe a sigh of relief.
Wight-Meyer has the tiniest little tasting room. It is very cozy, decorated with some vintage furnishings and much wine related art. The tasting fee is $5 for your choice of 6 wines, with the commemorative glass to keep. Wight-Meyer also has a limited selection of dry reds, only 3 with a Cabernet Sauvignon, Syrah and a Kentucky grown Chambourcin! They also make a dry rosé with said Chambourcin. I liked the wine here, a lot. I still had a challenge coming up with my 6 to taste, as they really had 4 that are my style but it was a very good experience. The woman who helped us is one of the owners and she was very kind and easy to chat with. She was gearing up for a wedding on the premises that same weekend. Good to note. If you are in the area, check them out. They have a lot going on for such a small space. We even noted that The Smothers Brothers were slated to be performing there. How quirky is that?! I took a Chambourcin to go, as it is so rare to see it at wine shops. We sipped, frolicked in the vines for a bit, pet the dog and headed back to Louisville. Such a good day.