To the winery we go.
Last month I had the privilege of attending a conference in New Orleans, on behalf of my employer. As it was my first trip ever to the fabled city, I thought it best to add some vacation days and invite my sweetie to join me for the latter. We made it into a lovely, albeit warm and dewey, getaway to the Bayou. A few days in the esteemed French Quarter, a few in The Garden District and a perfect day trip across the lake to the winery of the same name: Pontchartrain Vineyards. The respite from the crowds, aromas and residue of that fine city is well worth the cost of the car rental alone but Pontchartrain Vineyards stands on it's own as a destination. If you are headed to NOLA and can work it in, I advise that you do so.
Cause to cross "The Causeway".
From NOLA it is approximately an hour drive. And the drive is largely straight across the lake, on the infamous Causeway, the longest toll-bridge over water. Our day was gorgeous so it just about melted away any anxieties from the city. Apparently the winery is very beloved by the locals and hosts a "Jazz 'n The Vines" series on their grounds, several Saturdays throughout the summer. Our schedule did not permit for that but we were able to take in an afternoon of tasting! Go ahead and map it ahead of time as our GPS did get a bit zealous and would have had us driving deeper into the country. Luckily we spotted the sign and entrance into their very long driveway, one that has you thinking that you have made a wrong turn, that finally reveals vines, exquisite vines. Found it!
Surprisingly delightful!
We lucked out as there was only one other family tasting when we arrived and they were wrapping up their visit. This meant that for the bulk of the time, we had the undivided attention of the very knowledgeable Tasting Room Manager and student of wine. She was excellent and this private audience meant that we were able to ask lots of questions and get a good picture of how they do things there. And they are serious biz. Confession: I did not have high expectations. As some of my other blog posts have reflected, I have occasion to stop at wineries in geographic regions of the U.S. that are not known for winemaking. These wineries, though fun to visit, are not the creme de la creme of wine. They often cater to a demographic more interested in sweet fruit wine and therefore have little to keep my interest or consumer dollars. But Pontchartrain Vineyards is different. They make nary a fruit wine! It is all grapes, all the time. They do make some quality dessert wines, including a port which recently took the blue ribbon (ahem: first place!) at The Finger Lakes Wine Competition. It was evident from their wines, and numerous awards, that they are making some delicious juice.
The tasting at PV is fairly straight-forward. There is a $5.00 fee to taste and an extra $5.00 to keep the glass. The fee gets you a few sips of pretty much everything they make: 4 whites, a rosé, 2 reds and some dessert wines, including that blue ribbon port. They grow many of their own grapes, with the vineyards all around and source some from California: Chardonnay, Syrah, Zinfandel and Cabernet Sauvignon (North Coast Mendocino area). Additionally they source Muscat from New Mexico.
They grow a white grape called Blanc du Bois, which is a hybrid created at The University of Florida in 1968 (released in the '80's) by John A. Mortensen, by crossing various native Florida varieties with European V. vinifera, including golden muscat. Apparently it is grown all over the South, as it is resistant to many diseases and pests. And it produces a tasty, easy drinking white, with lots of green apple notes and a sweet finish. Good deal. Ponchartrain has 2 different wines with the Blanc du Bois: the Louis D'Or, blended with Chardonnay and the Roux St. Louis containing 1% Muscat. I enjoyed both and found either to be fitting for a summer day. They are nice wines and I got a kick out of learning about Blanc du Bois. However, it was their reds that sealed the deal.
The 2012 VooDoo Zin is 100% Zinfandel, 8 months on oak, sourced from California's North Coast. It is medium body, tastes of dark berries and finishes with spice. It is a succulent wine, to be enjoyed with BBQ or red sauce, or just as an accompaniment to a long day summer day. The label and name is pure NOLA. I had to bring some home.
My actual favorite though was their red blend called simply, Dah Red. This one is a 2013 Cabernet Sauvignon and Syrah blend, also North Coast and 10 months on oak. It has a lot of ripe raspberry fruit with just the slightest hint of cinnamon. It is yummy! Would pair well with pizza. On the couch. Also had to buy some.
Then we got into that dessert wine! The 2009 Port of New Orleans is a Zinfandel based young tawny port style, aged 5 years in oak. It has classic notes of fig and raisin while being nutty on the palate. I think blue cheese or similar would pair fantastically!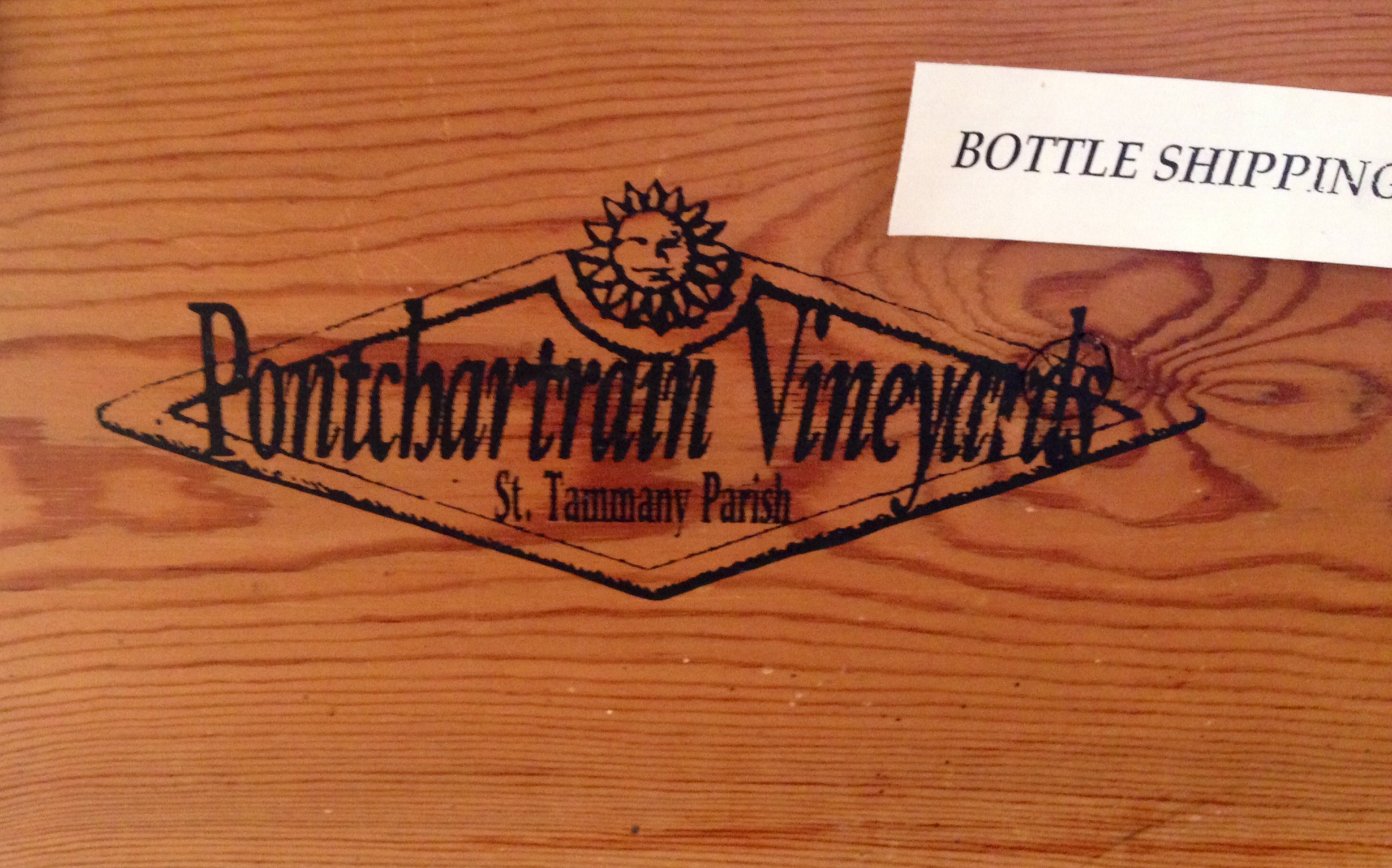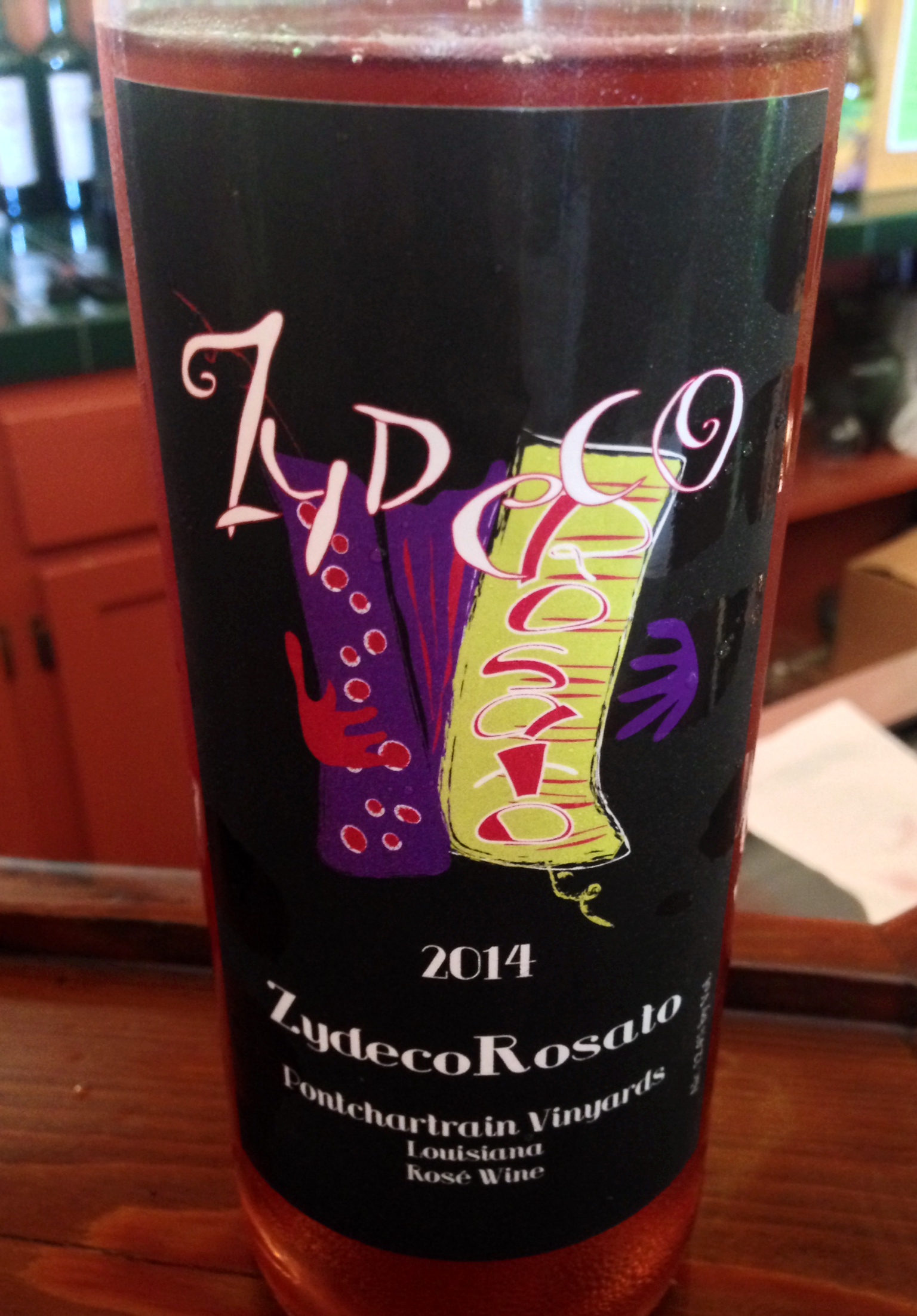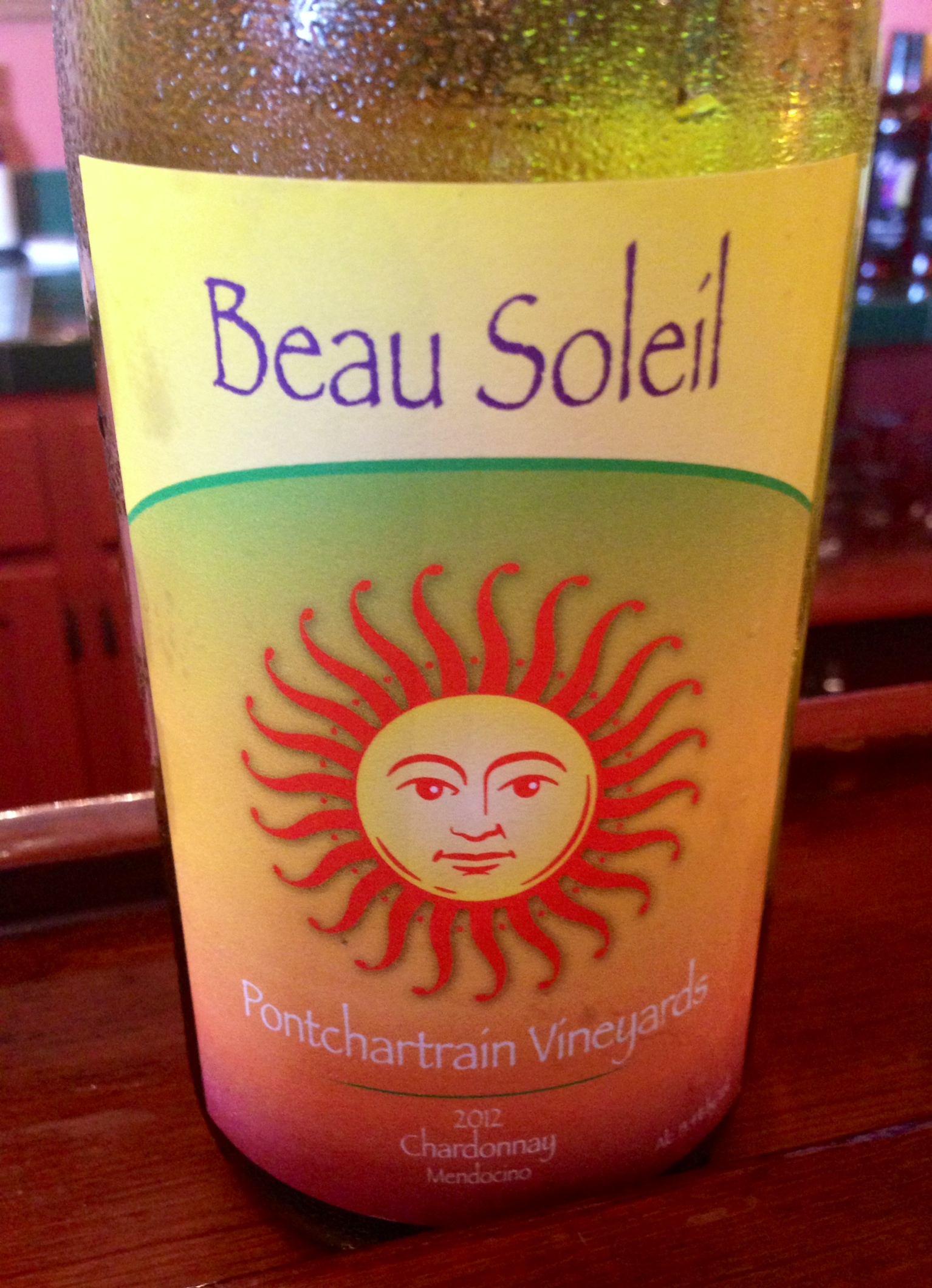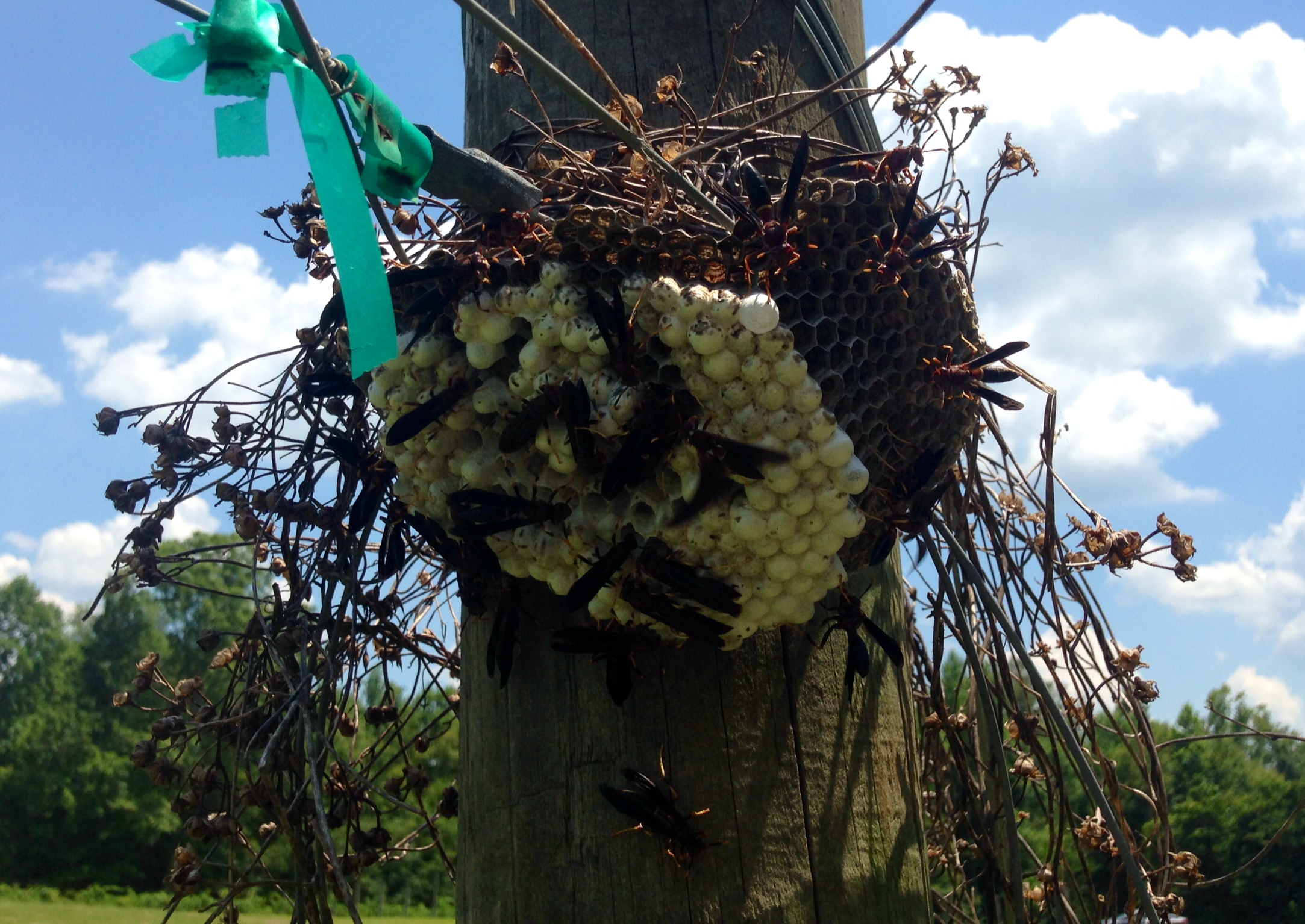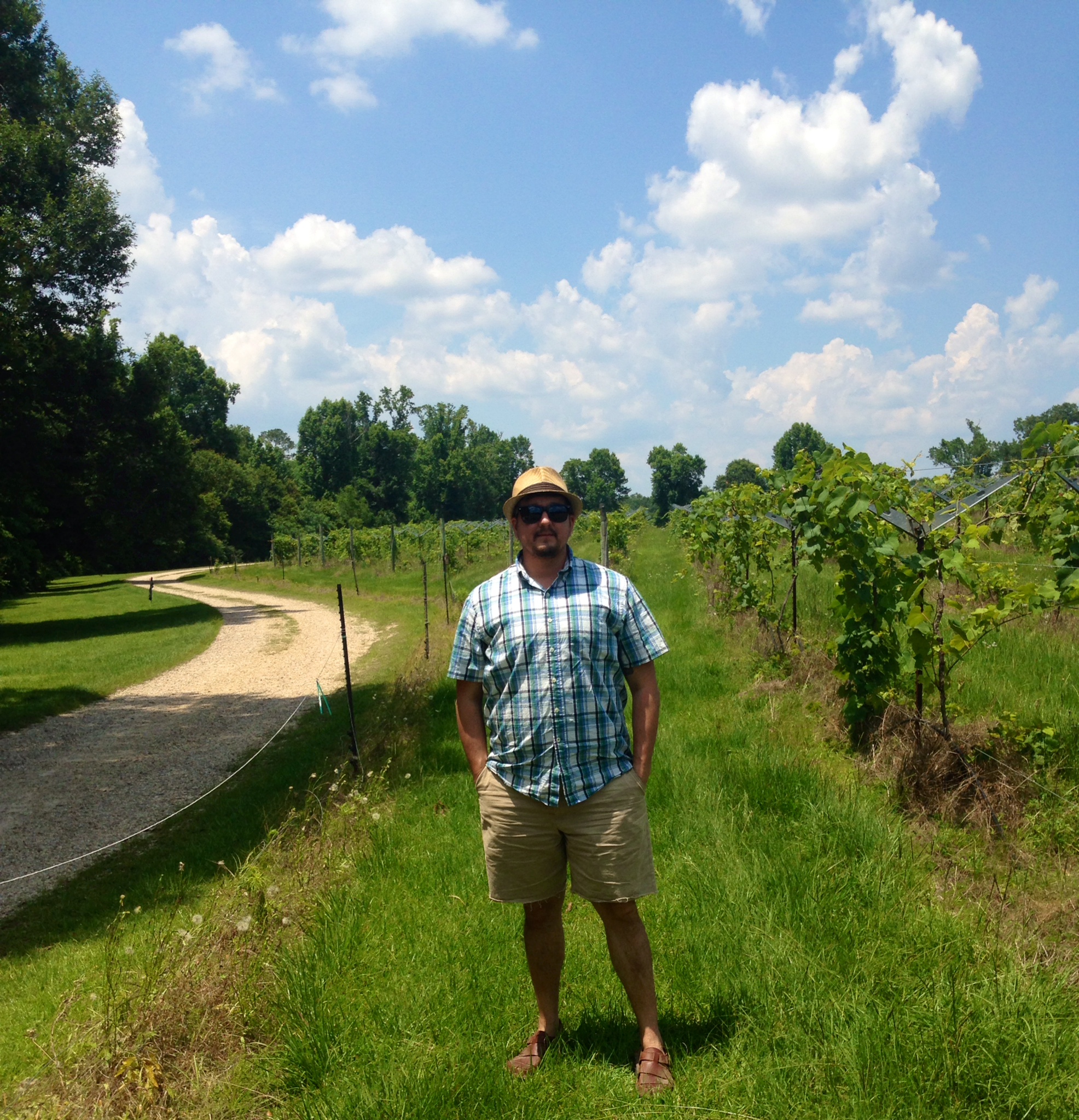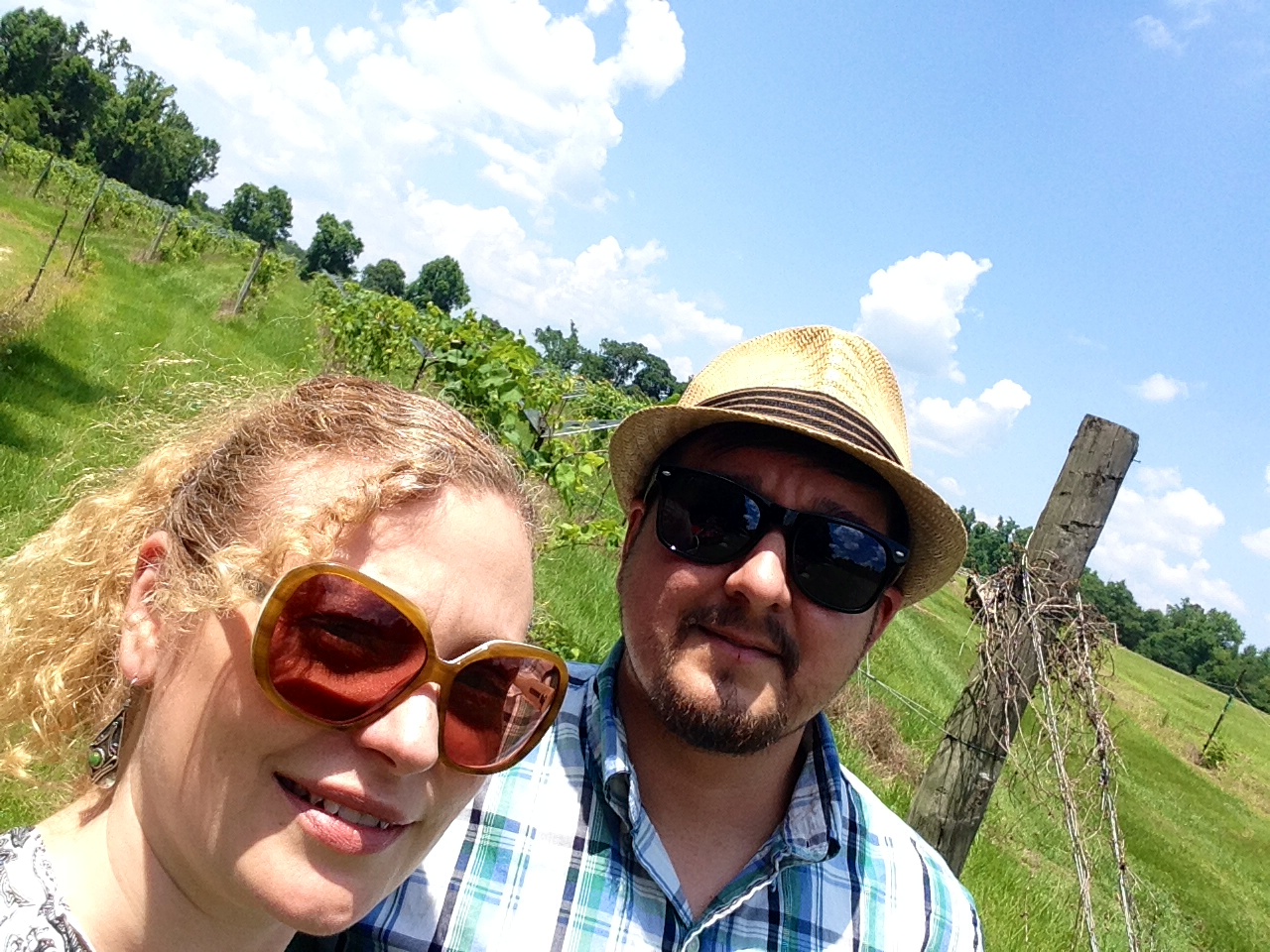 Wine-tasting stirs the appetite.
We thoroughly enjoyed our visit and garnered a lunch recommendation from the Tasting Room Manager. She sent us to The Chimes, which is a short jaunt down the road, in the direction we were headed. The food was superb and ever so much less pricey than The French Quarter. We sat outside on the patio, right on the river and enjoyed crab cakes with something extra: Lagniappe. Our crab cakes also had crawfish and shrimp. As one server explained when I inquired about the meaning of lagniappe (a decidedly creole word), it means "beaucoup". I say merci.