Recently I had the privilege of returning to one of the most spiritual and awe-inspiring natural settings in the U.S. Reflected in the title of this post, Yosemite National Park is among the most revered locations in the world. Originally sacred to the native peoples, The Southern Sierra Miwok, recognized and honored Yosemite as divine, and treated it as such. Today visitors from around the globe visit the park, to take in the natural wonders. This year in particular, on the heels of 2 droughts, brought heavy rains, allowing the waterfalls of the park to gush in full glory. It is a sight that will stop you, make you be still and stare, revel in the grandeur. The force. The movement. Your own smallness in juxtaposition. And possibly move you to unbridled emotion, eclipsed only by The Falls themselves.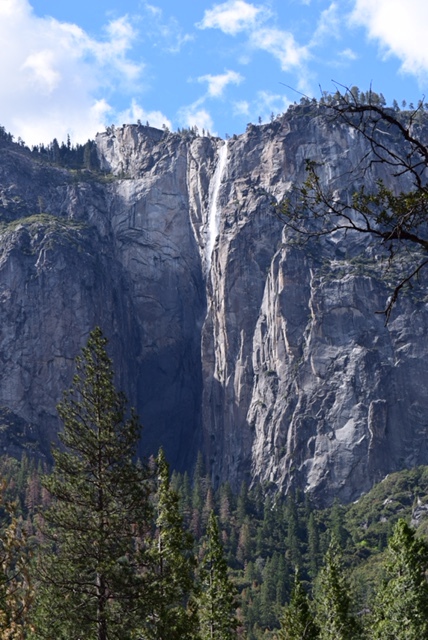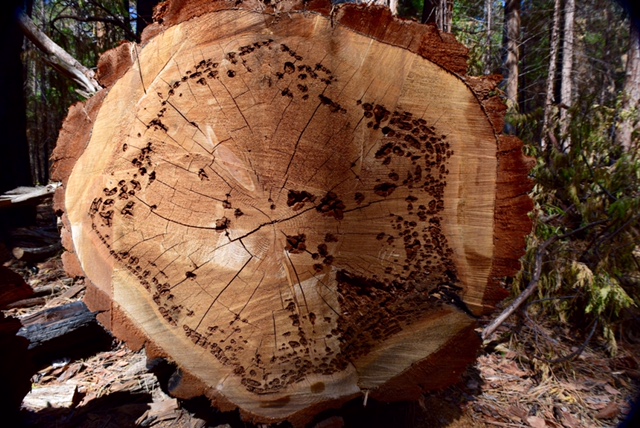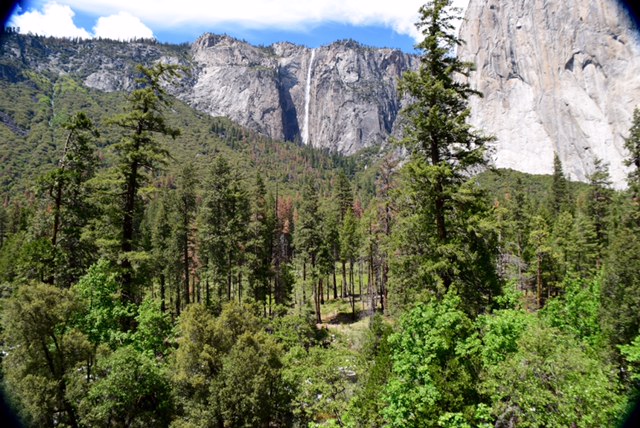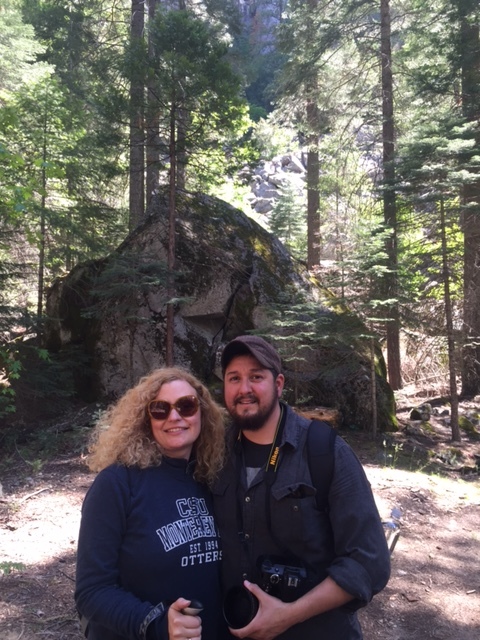 All photos in carousel by Gabriel Manzo.
Gabe and I had both been to Yosemite, but it had been years. I think I was still in college the previous two times I had been, once with a friend whose folks had a B & B in nearby Mariposa, and once with my parents and brother, when we all stayed at said B & B. I remember thinking it was neat but was a tad disengaged. Gabe had similar reflections. Thus the two of us were both somewhat stupefied on this visit. It caught us both off guard and led to happy astonishment. Since re-locating the Monterey Peninsula last December, we now live approximately 3 hours from the park by car, depending on which entrance you take. We had been invited by our dear friends from Chicago to join them and their family in the Fish Camp vicinity, so we came by way of Oakhurst. Fish Camp leads into the South Gate of the park. We stayed the first night in Fish Camp, the second in Oakhurst and departed via El Portal into The Stanislaus National Forest. 2 nights, 3 full days. Lots of driving. Some moderate hiking. Wine was a must.
Lo and behold, there is a wine trail in these parts! We did not know about it prior to our visit but saw the signage for The Madera Wine Trail as we were driving in. As luck would have it, we had already booked a night at The Queen's Inn By The River which houses one of the two tasting rooms for Idle Hour Winery on the property. I do live a charmed life, but to be clear, that choice was intentional. I knew about Idle Hour from my brother who had visited Yosemite back in January and brought us home a bottle. Funny story, he handed me the bottle and said "This is a white". The glass of the bottle was dark so I could not see the color of the wine so I nestled it in the fridge, without thinking. I looked at it a few times to determine if it would pair with dinner but did not recognize the varietal and was too preoccupied to look it up. It wasn't until weeks went by that I realized, it was not a white. It was Touriga Nacional, a Portuguese grape, often used in Port, and the furthest thing from a white! We obviously had to let the temperature cool down overnight before drinking it but when we did, we were very intrigued.
Idle Hour, we discovered, has two tasting rooms, Oakhurst and drumroll please....The Carmel Valley! Wha? That is our back-yard. Not that we are adverse to trekking up to Yosemite, but closer is more conducive to frequent visits. And we want to visit often. The wine is superb! They deploy a traditional style of fermentation using native yeasts, also known as resident yeasts. This low-interference method can be risky, but if all goes well, can produce robust and tasty wines. And that they do. They make many different wines, including Pinot Noir, Tempranillo, Cabernet Franc, Petite Sirah, Petite Verdot and Chardonnay and Viognier for the whites. They source grapes from a few different areas: Santa Lucia Highlands and San Benito County on The Central Coast, Clarksburg on The Sacramento Delta and Madera County. They focus on single vineyard designated wines, produced in small lots. Quality fruit and compassionate winemaking bring forth a delicious result!
What is there to eat in these parts?
We loved the Cab Franc and the Tempranillo especially! But really, all the wines are solid and they are so friendly. We even got an excellent dinner recommendation. We were beat from our day at Yosemite and wanted to indulge in the private patio off of our room, so a pizza (and wine) sounded good. The staff suggested South Gate Brewing Co., aptly named. They are a short drive (less than 10 min) from The Queen's Inn. They serve more than pizza but when a place boasts "artisan brick oven pizzas", you kinda have to go for it. We got the "go green", which was delectable with a basil pesto, mozzarella, zucchini, broccoli, spinach and avocado, arugula, green onion, parmesan and fresh basil. You could easily pair this one with Idle Hour's Petite Sirah, Cab Franc or even a white, to balance all that herbaceous green. Yum!
A few more photos from our trip.
We had so much fund the first day and night with Katy, Sarah, Sid & Nancy and Aunt Judy! We brought an abundance of wine to share and it was flowing like Bridal Veil Falls!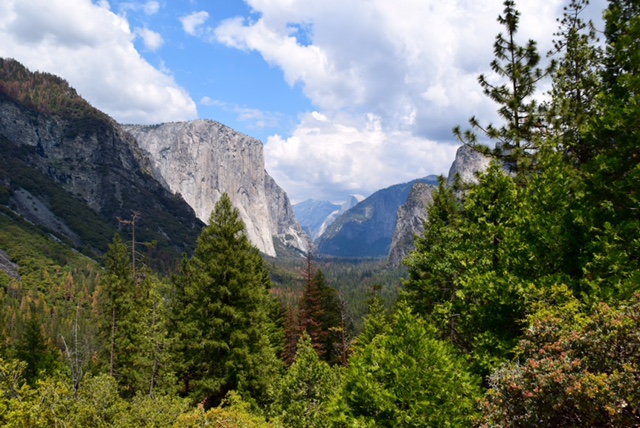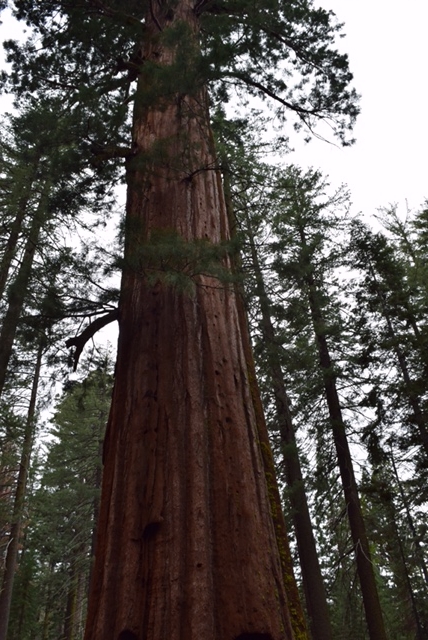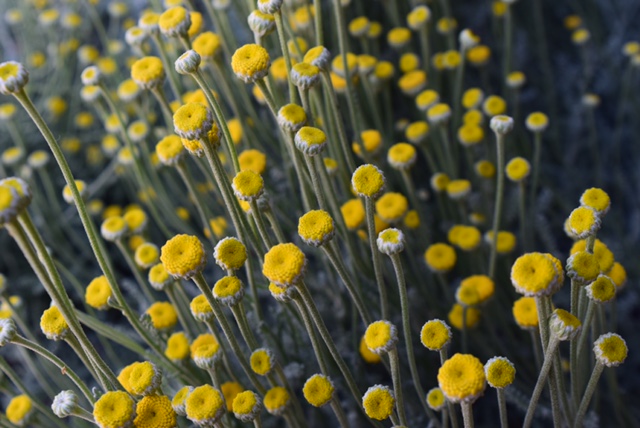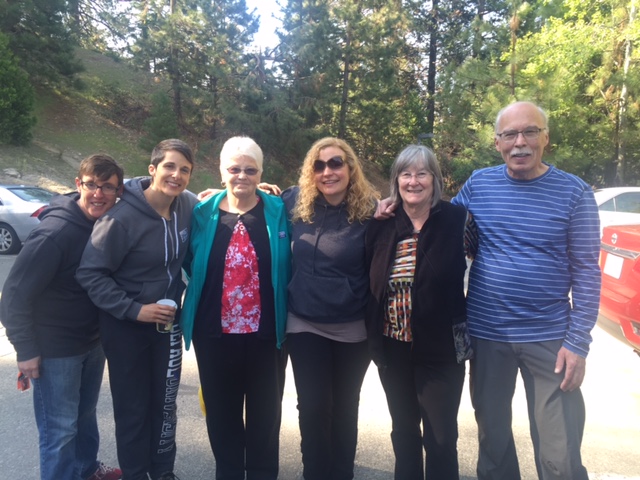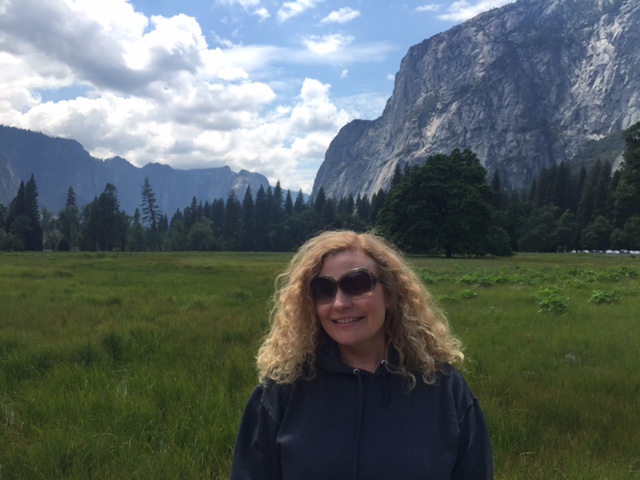 All photos in carousel by Gabriel Manzo, except the adorable one when he and Sarah are looking back in the car, and any other photo he is in:)