This year's Wine Bloggers Conference was held in Lodi, CA., and I had the pleasure of heading up that way to check out the town, the conference & taste some really good wines. This is Gabe, by the way, and I tend to be less verbose than Joanna. So, I will let my pictures do most of the talking for me, hence the title. But I will try my best to give a short, but sweet overview of the WBC 16 conference.
Above are some photos of the town of Lodi. There happened to be a car show in town when we were there, which made for some good photo ops. The conference was held at Hutchins Street Square, the former Lodi High School, where Robert Mondavi attended, back in the day.
Andrea Robinson, not pictured, was the key-note. My take-a-ways for bloggers from her talk:
be authentic
get in the trenches (volunteer at a vineyard/wine school to get a better perspective of the industry as a whole)
celebrate others
The first photo is a panel of vinters from Bokisch, Lange Twins and Michael David Wineries, along with the Mayor of Lodi discussing the Lodi Rules Program. The focus is on sustainability and the goals are to reduce negative environmental impacts and to increase positive impacts on the environment. They have standards for farming and compensate growers for following the rules. The program is peer reviewed. Sustainability was a theme throughout the sessions I attended, which included Yealands of New Zealand, a winery highly recognized for its commitment.
I also went to some sessions which discussed the use of photography and video on blogs. Mary Orlin at WineFashionista, who is also the staff wine writer for a column in East Bay Times, called Eat, Drink, Play, gave some tips. She taught herself how to shoot and edit videos on her smartphone which gives me hope that I too can one day achieve those things. Mary Cressler of Vindulge is also a self-taught photographer who won the award for Best Original Photography or Video on a Wine Blog. She also gave me hope that I can hone my skills and take amazing photos like she does.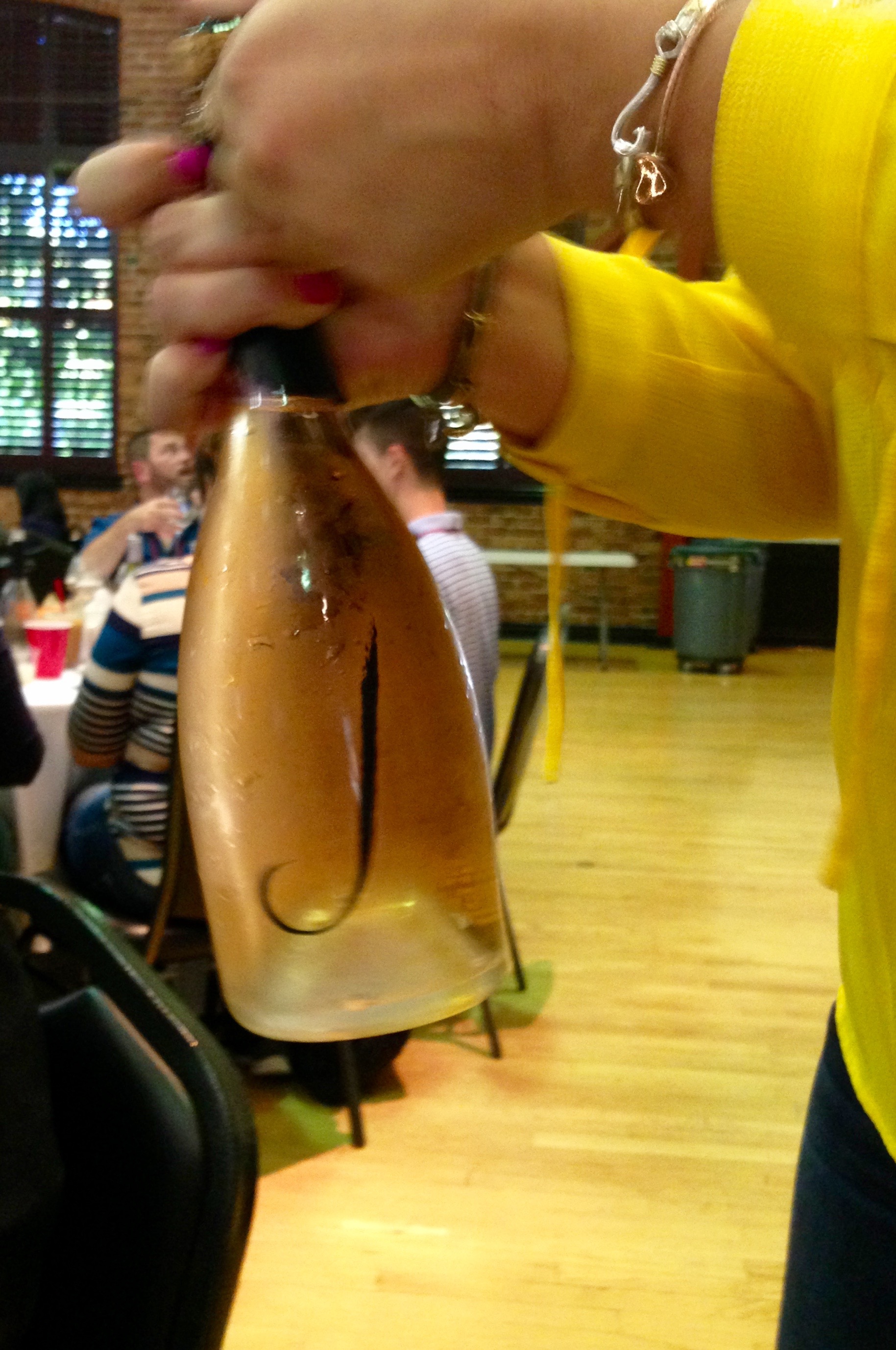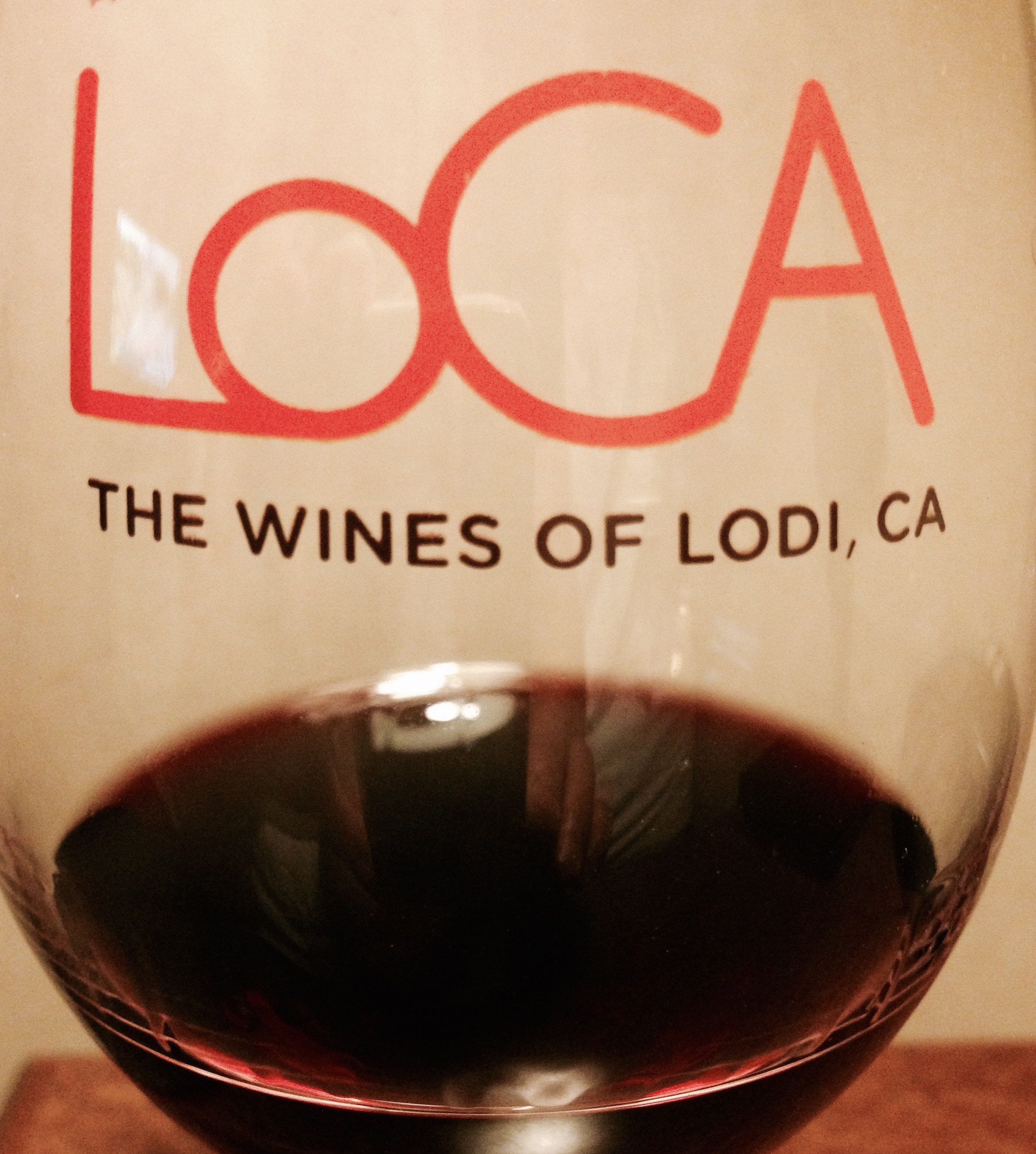 I can honestly say that I did not taste anything that I didn't like. And so I will only give the highlights, because I was busy taking photos, I did not get the opportunity to take tasting notes on each wine. Here are some from Speed Tasting/Live Wine Blogging, Round 1:
Bokisch 2014 Terra Alta Vineyard Albarino. Clean. Melon on the nose. Tartness on the palate. Paired well the next day with the fish and chips I had for lunch at Rosewood Bar & Grill.
Lange Twins 2015 Estate Grown Sangiovese Rosé. Refreshing. Hint of watermelon jolly-rancher on the palate.
On the first day there was a "picnic lunch" which included olives, cheeses, little sandwiches and brownies for dessert. The family style set-up gave the conference goers an opportunity to mingle with other bloggers.
On the closing night dinner and wine blog awards, we had the pleasure of being seated at the table hosted by Gayla Schatz of Peltier Winery & Vineyards. We started with their Vermentino paired with a kale salad which was very pleasing. Additionally we tasted a white blend called Preeminence, a red blend called Triomphe and a wine from the Teroldego grape. The last sip was their dessert wine, Schatzie.
Peltier 2010 Teroldego. An Italian varietal not grown much in the U.S. Berry on the nose. Plump on the palate. The earthiness paired well the vegetarian dish of mushroom pasta.
Peltier NV Schatzie, Late Harvest Viognier. Schatzie means "sweet little treasure" in German and boy was it ever. It is also a nod to the Schatz family, proprietors of Peltier. This sweet wine and the peach tart for dessert, were a match made in heaven. Or Lodi, as the case may be. (that was Joanna's joke).
Lastly we got to taste something very special, Masthead, which is a red blend made by none other than 4 wine bloggers! It was delicious!
Here we got to continue to drink excellent wines from the region and beyond, while catching up with old friends (FLX, Marisa from Fox Run Vineyards, Odd Bacchus and the crew from Naked Winery) and meeting new ones. The photos speak for themselves.
The end. Thank you Lodi!!!